I'm that girl, or is she me? (my offering on stage)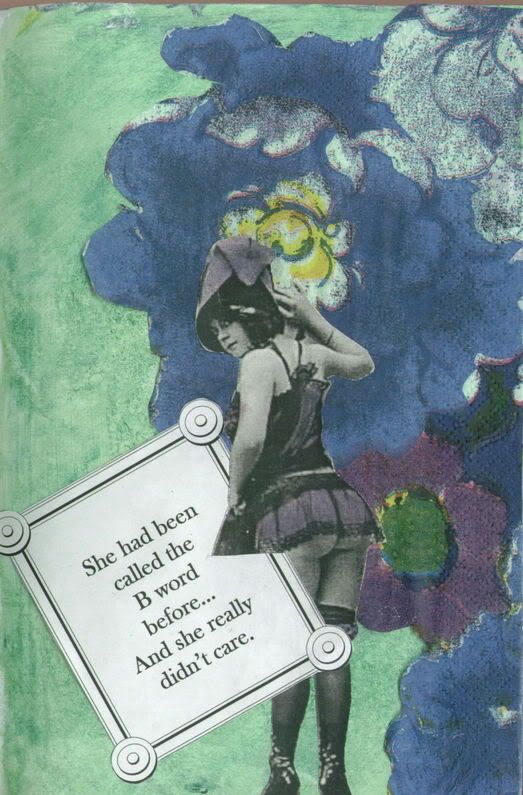 I used to be someone who cared- sort of. I wondered what it would be like to be part of that crowd, you know- the one where everyone is happy and smiling and their clothes always look nice and their hair blows beautifully in the wind. But I never could quite bring myself to become one of them. I'm not sure if it's because I thought they wouldn't let me, or if I just couldn't be that kind of girl.
Surely you know that girl. Her skin is clear and flawless. The curl is always set in her hair just right. She has the really great clothes, and everyone waves and smiles as she goes down the hall. That girl.
But sometime in high school I started thinking that maybe it wasn't so great to be that girl. I thought about how hard it must be to have to look good, be good, all the time. And then I thought it was better to be me, not perfect- and having people know I wasn't exactly so, even if they made fun of that. I'm sure she must have wished she was me sometimes too.